See also: A Guide To What A Biden/ Black Party Victory Will Mean For America
Joe Biden says he has a mandate to fight "systemic racism" [Joe Biden Says He's Going to Win With a Mandate for Action on Racism, Climate and COVID, by Jeffery Martin, Newsweek, November 6, 2020] This might not be what he has in mind, but here's a helpful list of the black-on-white murders—the central reality of race relations in America—that were reported just this last month.
Brandon Van and Bradley Cowart
They lived more than 2,000 miles apart Still, they shared something in common.
I say "lived" because Brandon is no longer with us. He was gunned down while walking in a residential neighborhood in Mesa, Arizona. Bradley was also gunned down, while walking near his home in Jacksonville, Florida but managed to survive after absorbing multiple rounds.
They were also separated by age. Brandon was 38 years old. Bradley is 14 years old. [ 4 arrested in connection to deadly armed robbery in Mesa, by Laura Lollman, October 27, 2020]
Both victims are described as white males. Both were shot without provocation by blacks while walking in their own neighborhoods.
Brandon was accosted after four individuals spotted him as they were driving through his neighborhood. One of the suspects, a young black male, emerged from the vehicle to confront Brandon. When Brandon resisted a robbery attempt, the suspect allegedly assaulted him. When Brandon ran, the suspect opened fire. Brandon tried to hide from his pursuers behind a hedge of shrubs at a nearby home. It was there that he was fatally shot. Security cameras at the home captured the incident.
Four arrests were made: 18-year-olds Jaquan Bailey and Stephon Mitchell, 37-year-old Ashley Herrell and 38-year-old Vincent Culbreath.
No word on what prompted 22-year-old Aminah Jackson to allegedly open fire on Bradley. The teen was walking home from nearby Robert E. Lee High School on October 26, 2020. He was wearing his ROTC uniform at the time of the shooting. The woman who was arrested is described as being homeless. [Police: Teenager in serious condition after shooting in Riverside, news4jax.com October 26, 2020]
Bradley and Brandon are just two of 43 white victims of violent black crimes that we found reported by local media in October. Others:
Lisa Holstead, Elizabeth Wilson, Sherry Black.
Lisa, Elizabeth, and Black were white women who were allegedly murdered by black males. Arrests were made in each case in October 2020 although the deaths occurred years ago. Authorities credit advanced DNA technology for solving these cold cases.
Lisa, above, was 22-year-old when she was found strangled to death in Green Bay WI on August 12, 1986. Arrested this month, 34 years later is Lou Archie Griffin, 65, below. Griffin denies killing Lisa, but thinks that maybe, just maybe, he may have had sex with her.
What else could he say? Authorities linked him to the crime by DNA. [DNA links Racine man to 1986 Green Bay homicide, by Ben Krumholz, FOX 11 News, October 29th 2020].
Elizabeth Ann Powell Wilson was raped, strangled, and beaten to death in 1976. Her body and vehicle were found in Blair, South Carolina. 65-year-old Charles Ugvine Coleman has just been arrested for the crime. He would have been 21 years old when Wilson died. [Man, 65, is arrested for 1976 rape and murder of South Carolina woman after he's arrested on firearms charge and DNA links him to cold case, by Trevor Boyer, Dailymail.com, October 27, 2020]
Sherry Black, then 64, was fatally stabbed and beaten November 30, 2010 in Salt Lake City, Utah. Investigators just arrested Adam Durborow, now 29. [Man, 29, is arrested for decade-old cold case murder of woman, 64, beaten and stabbed to death in her Utah bookstore after his Armani belt left at scene provides vital DNA evidence, by Marlene Lenthang, Dailymail.com, October 11, 2020]
What we learn from these tragedies is that black-on-white violent crime transcends geography and time. It defies gender and age. So it has been for generations.
Other black-on-white homicides reported in October:
Lynn Marie Maher, fatally shot while working a late shift at a Waldorf MD 7-Eleven.
The 49-year-old wife and mother was confronted by a gunman intent on robbing the convenience store. "[I]t looked like she was complying," said Charles County Sheriff's Office spokesperson Diane Richardson. The incident occurred on October 1, 2020. Gregory DeShawn Collins, Jr., 22, is a suspect. [Police: Suspect wanted in the fatal shooting of 7-Eleven clerk in Waldorf caught in Georgia, by Jonathan Franklin, WUSA9, October 19, 2020]
The unnamed mother of a four-year-old boy was fatally shot in Clayton County GA.
The dead woman was reportedly in an intimate relationship with the (black) shooter. When the four-year-old's grandmother went to check on the "loud noise" inside the house, Karl Anthony Jordan, 26, allegedly shot both the child and grandmother "from behind." They were hospitalized but survived[Police: Quadruple shooting suspect captured, mother dies from gunshot wound, By Aungelique Proctor, and Emilie Ikeda, FOX 5, September 24, 2020].
Ryan Tate Hogan, 22, was killed with a single shot during a home invasion in Alamance County NC.
Arrested is Dazmin Monique Crisp, 18 "She's being charged with felony first degree murder and felony breaking and entering. She's being held without bond at the Alamance County Detention Center" [One arrested in Mebane mobile home park homicide, by Rachel Berry Times-News, October 1, 2020].
John Harding Pope was fatally shot in Alexandria VA.
Reports say the 57-year-old was killed after an apparent break-in at the apartment. He shared the home with his 77-year-old mother. He had considered moving to another residence, citing the decline of his neighborhood [VIDEO: West End Murder Victim Identified, by James Cullum, ALXNow, October 7, 2020]. Arrested was a young black man, Tavon Lanier.
Nelson Vega, age 39, was fatally shot during an apparent carjacking.
The victim was returning to his Mercedes after walking his girlfriend to her door in the Miami FL area. He was encountered by teens Gershon Woods and Nathaniel Williams, both black and both 16-years-old. The teens both fired at Vega, police say, [ Teens Charged as Adults in Slaying of South Florida Bartender in Miramar , NBCMiami, October 2, 2020].
Kira Seymour, 17, was fatally shot in Eastpointe, Michigan.
Reports say the victim was visiting her (black) boyfriend when he allegedly shot her in the chest. Her 6-week-old daughter was nearby.
Rayquan Taylor "was charged with manslaughter, two counts of felony firearm and death by weapon aimed with intent but without malice" [17-year-old boyfriend charged with manslaughter after Roseville High School senior fatally shot, by Kayla Clarke, ClickOnDetroit.com, October 2, 2020].
Madison Sparrow, age 17, was fatally beaten with a baseball bat in Newark, Delaware.
The victim left home to buy ice cream and a birthday card for her sister.
She was found in a wooded area behind a nearby elementary school. Arrested is the victim's former (black) boyfriend, 19-year-old Noah M. Sharp. [Court docs: Ex-boyfriend confessed to killing Newark Charter student with a baseball bat , by Josh Shannon, NewarkPost, Oct 7, 2020].
Markie McGinnis, 29, was fatally shot on her way home from church in Liberty County, TX.
She reportedly did not know the suspect. Arrested is 24-year-old Henry Davis. The victim had earlier participated in leading a worship service. She was found by a passing motorist about one-half mile from her parent's home [Suspect in woman's murder in Liberty Co. found in Louisiana, October 6, 2020].
Kyle Stein and his girlfriend, Sydnie Rounsville, were fatally shot in St. Augustine, FL.
Stein was nearly 22 years old and Rounsville was 16. The couple were shot while sitting in a pickup truck and later died in separate hospitals. Police arrested 19-year-old Afrenee Wilson for the murders [Vigil held to remember a young couple shot in a pickup truck, October 9, 2020].
Wesley Colin Brown, age 26, was fatally shot in Columbia, SC.
Brown's lifeless body was found by a couple taking a morning walk. The victim was in town for a wedding. He was allegedly approached by two black males intent on robbing him. In addition to his belongings, they also took his life. Arrested and charged with murder and armed robbery were 20-year-olds Zachery Williams, a student at the University of South Carolina, and Xavier Glover [U of SC student wanted for deadly shooting on Senate St. turns himself in, October 7, 2020]
Chase Joseph Meola, age 23, was fatally shot at a house party in Columbus, Ohio.
It appears that the suspect, 18-year-old Kintie Mitchell Jr., showed up at the event uninvited. When asked to leave, "an altercation" ensued and Meola was shot The victim was a fifth-year marketing student and former high school football player [Ohio State student shot, killed near campus; 18-year-old suspect charged, October 11, 2020].
Tully Clark, age 44, was fatally shot in Tulsa, Oklahoma.
Arrested and charged with first-degree murder is Michael D. Marshall, 56. The shooting apparently occurred after the suspect accused the victim of stealing a marijuana plant from his yard. A second victim was shot but survived [ Update: Man sought in north Tulsa double-shooting, homicide arrested in Hominy, October 8, 2020].
April Robinson, 37, was shot to death allegedly by her estranged (black) boyfriend in Providence Village TX.
Arrested is Cory Washington, 39, below, who reportedly called 911 after the shooting.
The victim's 18-year-old son, Donavan Fielder, was also fatally shot [Aubrey police: Estranged boyfriend arrested in shooting deaths of woman, her son, October 15, 2020].
Willard Dement Jr, age 38, was fatally shot in Henderson NC.
Arrested is Dequante Jabree Terry, 24. Two others were shot, but survived. [Man charged in shooting that left 1 dead, 2 injured at Vance County home]
Larry Manno, age 74, was fatally beaten in 2019.
25-year-old Sedrick Hawkins was arrested this month. "Manno was severely beaten at his landscaping business on September 16, 2019 and died from his injuries a month later" [ Suspect arrested in 2019 beating death of Cleveland landscaper October 19, 2020].
Jennifer Brelsford, age 40, was murdered by her black ex-boyfriend in Bridgeport CT.
Brelsford's lifeless body was found during a welfare check by police. "Corey Ramos, 30, was captured at a border crossing in Vermont by U.S. Customs and Border Protection officers and Royal Canadian Mounted Police" [Estranged boyfriend of slain Bridgeport woman caught at US-Canada border, will be charged with murder, police say, October 19, 2020].
Ryan Frazier, 30, and Joshua Carroll, 42, were fatally shot execution-style in Elberta AL.
The men had travelled from their homes in Washington State to work installing fiberoptic cable after Hurricane Laura slammed into Louisiana. Arrested is Antwon Smith, 36, who was charged with capital murder. The crimes occurred in September, 2020 and were reported on October 13, 2020 [Elberta double homicide suspect charged with capital murder, denied bond, MYNBC15.com,October 13, 2020].
Mason was apparently a carjacking victim. [Man who co-founded non-profit to prevent child sex abuse is shot to death in Mississippi, October 26, 2020]. Three individuals found in Mason's vehicle after the shooting were taken for questioning. "Donnell Corbin, 18, Devonte Jones, 20, and Fredrick Pearson Jr., 21, were each charged with capital murder" [ Former Waverly Inn maître d' shot dead in Mississippi carjacking , October 29, 2020]. Mason was a long-time maître d' at Manhattan's Waverly Inn, but returned to his home state of Mississippi after the coronavirus began.
Allie Hannah, age 22, was fatally shot in Jonesboro, Arkansas.
Authorities believe Hannah was killed because she had witnessed a burglary. Isabelle Hauptman (a white female) 19, Jamal Golatt, 21, and Kenney Ivory, 24, are being held in the Craighead County Detention Center in connection with Hannah's death [$1 million bond set for suspects arrested in Jonesboro woman's murder, KAIT8.com, October 26, 2020].
Charly Lewis, 32, was fatally shot in Denver, Colorado after reportedly witnessing a murder.
Arrested this month is Steven Young, 45, who has been charged with first-degree murder.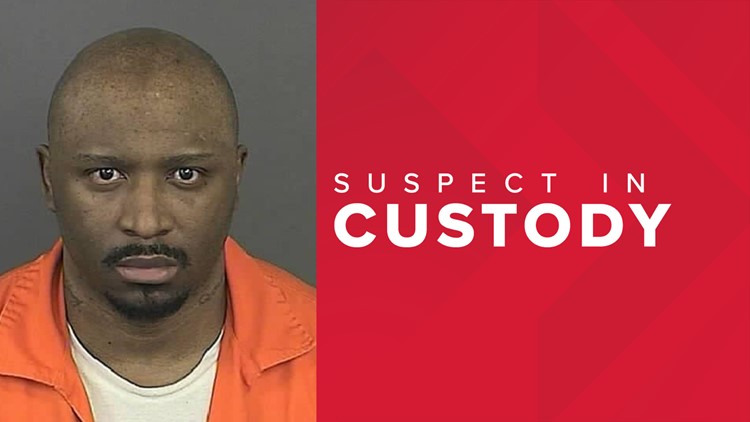 The shooting apparently occurred on June 7, 2020. The victim had reportedly witnessed a murder in Aurora on June 1, 2020 [Woman killed in Denver alley witnessed a homicide, police say, by Janet Oravetz, 9News.com October 28, 2020]
Kenn Gividen [Email him/Tweet him] is a retired direct marketer. He lives in Indiana with his wife. Kenn is the father of two grown children, four grandchildren, and two grand dogs. He publishes dailykenn.com and abatehate.com. In 2004 he was the Libertarian Party's candidate for governor of Indiana. In 2002 he published The Prayer of Hannah, which sold about 24,000 copies. Kenn is an alumnus of Liberty University.