Forget gun control. America needs government control. Have you noticed the common thread among several mass killings and homeland security incidents lately?
Time and again, it's the control freaks in Washington who have fallen down on their jobs, allowing crazies, creeps and criminals to roam free and wreak havoc while ignoring rampant red flags. Let's review:
Washington Navy Yard shooter Aaron Alexis: Despite gun-grabbing Democrats' best efforts to blame a nonexistent "AR-15" for this week's horrific Navy Yard massacre, the truth is seeping out about shooter Aaron Alexis. The 34-year-old Navy veteran had been treated since August by the Veterans Administration for a host of mental problems that plagued him for up to a decade.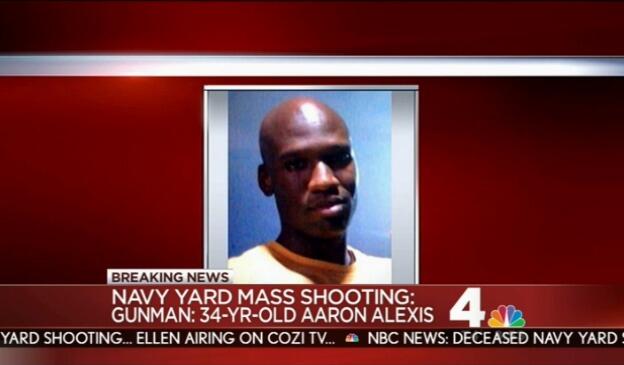 Officials say Alexis was paranoid, had a sleep disorder, suffered from schizophrenia and was "hearing voices." He told Newport, R.I., police after an altercation just last month that he believed a "microwave machine" was sending vibrations through a wall into his body. Friends say he was a heavy drinker and violent video game addict. A ticking time bomb, he had racked up a string of misconduct incidents during his military stint ranging from absenteeism to insubordination to disorderly conduct. He was arrested in Seattle in 2004 and in Fort Worth, Texas, in 2010 for separate anger-fueled shootings that terrorized neighbors and innocent bystanders.
Yet somehow Alexis passed several military background checks, gained high-level security clearance and had access to multiple military installations. The civilian contractor who employed Alexis blasted the feds on Tuesday for failing to fully disclose his history. "Anything that suggests criminal problems or mental health issues, that would be a flag," Thomas Hoshko of The Experts told The Washington Post. "We would not have hired him." And 12 innocent people might still be alive today.
Fort Hood jihadist Nidal Hasan: The red flag-ignoring government seems to have become an affirmative action employer for rage-filled madmen. Fort Hood jihadist Nidal Hasan, sentenced to death last month, had warned his military superiors well in advance of the massacre that he was prone to violence. Citing convicted Army fragger Hasan Akbar and others, Hasan emphasized that he was not alone among Muslim soldiers who believed they "should not serve in any capacity that renders them at risk to hurting/killing believers unjustly."
The feds buried concerns about Hasan and instead kept him employed to prevent accusations of discrimination. They did not want to be "crucified," according to one Army investigator. Twelve innocent men and women, plus one unborn baby, died as a consequence of the government's malign neglect and feckless indulgence of political correctness.
TSA nutball Nna Alpha Onuoha: Then there's the TSA. Last week, a former TSA agent was arrested on the 12th anniversary of the 9/11 attacks for calling in threats to Los Angeles International Airport (LAX) and warning that there would be a "baptism of fire" on 9/11/13. Investigators found a raft of handwritten nutball notes by disgruntled TSA screener 29-year-old Nna Alpha Onuoha tacked up in his closet. Onuoha also operated a bizarro website titled Satanhasfallen.org, which featured "end of the world" essays. He was the same TSA agent who made headlines earlier this summer after harassing a 15-year-old girl at LAX over her modest apparel.
How did this young, single male from Nigeria of limited means get into the country in the first place, let alone end up at the TSA? I've heard from countless veterans and former police officers over the years who were rejected from TSA positions for being "overqualified." Yet somehow Onuoha moved to the front of the TSA employment line.
How many more? The agency's lax background checks and politically correct hiring practices are notorious. In July, the Government Accountability Office reported a 26-percent rise in employee misconduct violations over the past three years, ranging from theft to chronic sleeping on the job to ignoring basic screening protocols. Discipline is inconsistent to nonexistent. Last year, GOP Rep. Marsha Blackburn of Tennessee documented 50 galling examples of TSA employees arrested for crimes ranging from child pornography, drugs, rape and prostitution to bribery, conspiracy, assault and murder. [PDF]
Two years ago, another GAO report revealed that TSA's counterterrorism specialists had failed to detect 16 separate jihad operatives who moved through target airports "on at least 23 different occasions." Meanwhile, the Department of Homeland Security has released nearly 3,000 illegal alien sex offenders from detention. And rank-and-file ICE agents blew the whistle this summer on the Obama administration's release of untold numbers of violent criminals who were designated as amnesty-eligible "DREAMers."
The motto of our homeland security overlords is "not on our watch." But like so much else attached to our post-9/11 national security bureaucracy, that motto has become a punchline. With the feds and military leaders looking the other way or closing their eyes altogether to menaces within their ranks, there is no watch. It's a Code Red alert for government incompetence.