Earlier: This Woke, Sexless CAPTAIN MARVEL The Beginning Of The End For Legendary MCU Franchise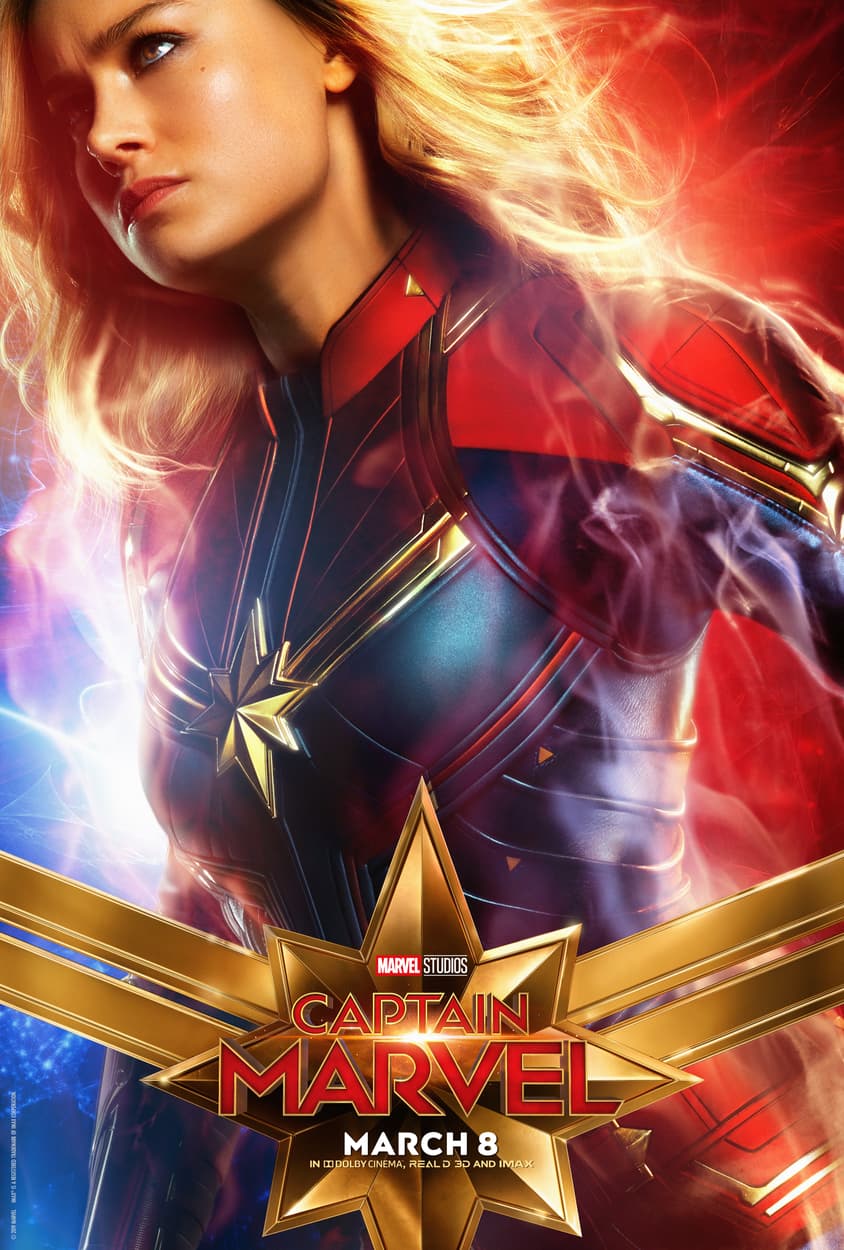 So how did "Captain Marvel" do over the weekend in the second week of its theatrical run? It brought in $69.3 million, dropping 54.8 percent from the opening weekend. ['Captain Marvel' Tops $760 Million Worldwide as Newcomers Overperform, by Brad Brevet, Box Office Mojo, March 17, 2019]
What's fascinating is looking at the drop in box office numbers from week one to week two and comparing how Captain Marvel did to last year's "Avengers: Infinity War. (A:IW)":
It's a 56 percent drop from its first weekend in theaters—less steep than the second weekend's fall of "Avengers: Age of Ultron" (59.4 percent) and "Captain America: Civil War" (59.5 percent) but more than "Black Panther's" uniquely soft 44.7 percent sophomore weekend decline. ['Avengers: Infinity War' scores second-best second weekend ever, NBC News, May 6, 2018]
"A:IW" made $31 million , $46 million and $36 million on Friday, Saturday, and Sunday of its second week in week in theaters, compared to "Captain Marvel" making $19 million, $29 million and $19.5 million over the same period. So in the second week of its theatrical run, "Captain Marvel" made 39 percent less than "A:IW."
What about comparing how "Captain Marvel" did to 2018's "Black Panther," which made $108 million in its second weekend in theaters? ['Black Panther' Continues Dominance in Second Weekend, Topping $700 Million Worldwide, by Brad Brevet, Box Office Mojo, February 25, 2019]
"Black Panther made $28 million, $47 million and $35 million on Friday, Saturday, and Sunday over the movie's second weekend in theaters, or 37 percent more than how "Captain Marvel" performed.
Though "Captain Marvel" is no where near the hit of "A:IW" or "Black Panther," Kevin Feige, the president of Marvel Studios, has made it clear she'll be the primary character moving forward for the Marvel Cinematic Universe (MCU) as Chris Evans and Robert Downey Jr. - who play the white male heroes Captain America and Iron Man, respectively - retire their roles:
The Marvel Cinematic Universe is entering a transitional phase, as familiar heroes are expected to depart the series following the events of Avengers: Endgame. When compiling reports of films that are expected to debut in the next few years, the future film slate is dominated by all-new films or sequels to more recent entries into the MCU. According to Marvel Studios president Kevin Feige, one of the most recent heroes to debut in the MCU, Captain Marvel, will become a major force in the franchise's future. Based on Feige's comments, it would appear Carol Danvers will be the key to holding the MCU together.

"The great thing about Captain Marvel is she is a human. She's a real person, Carol Danvers, who gets these incredible powers and who has these amazing adventures in outer space," Feige confirmed in Captain Marvel: The Official Movie Special. "But as with all of the best Marvel characters, she needs to be very human. So this is not just about somebody who is incredibly powerful and can fly around and shoot photon blasts out of her hands; it's somebody who's very human, who's very vulnerable, and who has multiple dimensions."

Feige added, "When we found out that Brie Larson might be interested in joining our world, we had a number of meetings. She was a huge fan of the character in the comics. One of the highlights of my career at Marvel was introducing her at Comic-Con and having her come out on stage and stand there with literally almost everybody else from our movies. There she was at the forefront, and it was a great foreshadowing – not just for how audiences are going to embrace Brie as this character, but also for how Captain Marvel is about to take the lead and be at the forefront of the entire Cinematic Universe." [Kevin Feige Says Captain Marvel Will Lead the Marvel Cinematic Universe, by Patrick Cavanaugh, ComicBook.com, March 15, 2019]
The movie is not even close to being in the same conversation in terms of a box office sensation as "A:IW" and "Black Panther," yet Feige has decided the post-white male world of the MCU (spoiler alert: Captain America and Iron Man are anticipated to be killed off in the upcoming "Avengers: Endgame") must based around Captain Marvel.
The MCU is going the same SJW/woke way as the Star Wars franchise, and, judging by how "Captain Marvel" did over its second weekend at the box office, the American public isn't too keen on seeing the franchise rest on her shoulders.