This is the Twitter post Michelle Malkin mentions in her column on the abolition of "illegal immigrant" by the Associated Press:
As Michelle notes
"@joseiswriting" is Jose Antonio Vargas, the former Washington Post reporter who spearheaded the whitewashing of our language and our laws on behalf of illegal aliens."
See The Fulford File, By James Fulford | Illegal Alien Poster Boy Jose Antonio Vargas—Lawbreaker, Liar, Displacer of American Workers, Treason Lobbyist, Thief and Michelle's own column Jose Antonio Vargas And The Insane Folly Of the "Undocumented Immigrant".
@charlespgarcia is Hispanic marketing executive Charles Garcia [Email him] see my column The Fulford File | Charles Garcia—A Quisling Tries To Put "Illegal Immigrant" Down The Memory Hole.
And Costantini is linking to her own story, Associated Press Drops 'Illegal Immigrant' From Stylebook, April 2, 2013, which is on ABC News Univision.
Univision is owned by Jorge Ramos, a Mexican national who is extraordinarily white.
Fluent in English himself, he makes his living broadcasting to unassimilated Mexicans immigrants in the US, many of them illegal.
See Jorge Ramos: Blue-Eyed Boy Of The Treason Lobby by Allan Wall and Univision Anchorman Jorge Ramos Is The Whitest Man This Side Of C-3PO By Steve Sailer.
Cristina Costantini herself is typical of the white Hispanic immigration enthusiast. Costantini [Email her] is not only not Mexican, she's not even Spanish.
She's an Italian of Argentinean antecedents, like the new Pope. She was born in Wisconsin: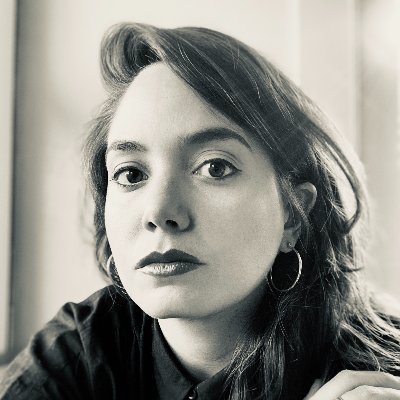 This didn't stop Latino.com calling her their "Inspiring Latina of the Week." Well, I'm not inspired. What I see is upper-class, disloyal Hispanic journalists campaigning to import lower class illegals—who won't live in their neighborhoods.
Explain this to AP's Exceutive Editor Kathleen Carroll.