See, earlier Harriet Tubman—Gun-Toting Republican, Delusional Narcoleptic, And/Or Creation Of Communist Propaganda?
This trailer says it's for the "unbelievable true story of Harriet Tubman."
It looks unbelievable, and as I've written, much of the historical story about Harriet Tubman is unbelievable in the literal sense of not being true.
It was propaganda, either abolitionist propaganda, as in the first biography written by Northern white lady Sarah Bradford in the 19th century, Communist propaganda in the case of the biography written by Earl Conrad during the Cold War, or civil rights propaganda in the 1960s, when both Steve Sailer and I heard about her in school.
Now we have spasms of antiquarian anti-white propaganda, of the kind John Derbyshire calls Abolitionist Porn.
Historian James McPherson reviewed three scholarly biographies of Tubman. The Moses Of Her People, New York Review of Books; March 11, 2004 The biographies were published almost simultaneously and publicists for each of them claimed theirs to be the first "major biography" in sixty years.
He writes in This Mighty Scourge:
Many of the incidents of her life as a slave, as a fugitive escaping to freedom, and as the "Moses" who returned repeatedly to lead others out of bondage are derived from her own testimony and often impossible to corroborate from other sources. Problems of evidence present formidable obstacles to biographers intent on sifting reality from myth. All three biographies under review were written by careful scholars with high standards. Even so, there are puzzling anomalies in the story of Tubman's life.
Such as:
Tubman was said to have led 300 slaves to freedom—McPherson makes it between 57 and 70.
Many of the fugitives Tubman conducted north were her relatives. That would make her the Moses of her family, rather than of her people.
Tubman was said to have had a reward of $10,000, $12,000, or even $40,000 for her recapture—the last figure would be equivalent to more than a million dollars today. The largest reward actually posted was $100.
Tubman suffered from some "temporal lobe epilepsy" or "narcolepsy" or possibly "cataplexy" as a result of a head injury. Symptoms, as described by McPherson: "[F]or the rest of her life Harriet would periodically lose consciousness and appear to fall asleep, sometimes for only a few seconds, sometimes for several minutes, and then awaken to carry on as if nothing had happened." This really terrified the people she was supposed be rescuing—and raises questions about how much she could really have done.
Speaking of terrifying the people Tubman was supposed be rescuing, she didn't actually carry a musket as pictured above, but a revolver—with which she'd threaten to shoot anyone who faltered.
Wikipedia refers to Tubman's threats this way: "Tubman told the tale of one man who insisted he was going to go back to the plantation when morale got low among a group of fugitive slaves. She pointed the gun at his head and said, 'You go on or die.'"[Accessed May 15, 2015] That's the 2015 version—almost every time it was quoted before that, including in the Negro Digest in 1965, she said "Dead n*ggers tell no tales; you go on or die!" All right, I added the asterisk. We try not to use that word, for web filtering reasons, even when quoting people who are allowed to say it.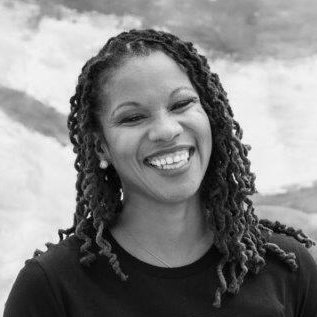 But when this line was quoted in the Washington Post, below, by Krissah Thompson, right, the word was removed to the point where you can't tell what Tubman was saying:
Tubman told Bradford about having to pull out the revolver she carried to persuade some who followed her north to press on, despite their exhaustion. While pointing it at their heads she would say, "Dead [men] tell no tales; you go on or die!"

True story or exaggeration? Hard to know.

A century after Harriet Tubman died, scholars try to separate fact from fiction, by Krissah Thompson, Washington Post, March 9, 2013
So, when the picture comes out, will Tubman threaten to shoot a black male escaper for cowardice, and what will she call him? The answer is, it doesn't matter: Audiences will be too busy booing the entirely fictional white male villains.