From: A Talk Radio Listener [Email him]
Substacker Conundrum Cluster writes about an "unequal justice" case of a white BLM gunman in Colorado who got a sweet deal from a Leftist Democrat prosecutor:
On June 4, 2020 Danny Pruitt, a disabled veteran raising a young daughter alone, was driving through Alamosa. He approached the BLM blockade and slowly began inching forward. Protestors rushed to his car to block him from proceeding down the road. When the truck continued to slowly move forward, the crowd parted. However, as Pruitt drove on, one of the protestors, wearing a mask and sunglasses to conceal his face, pulled a gun from his pocket and fired once through Pruitt's back window. The bullet struck Pruitt in the back of the head.
The shooter was James Marshall, a 27 year old criminal defense attorney who was active in the BLM movement. After the shooting he shaved his beard and changed clothes. Pruitt, left for dead in the middle of the road, miraculously survived the gunshot wound to his head. However, he received permanent brain damage that will affect him for the rest of his life. There are pieces of the bullet still lodged in his skull. Removing them could be fatal.

BLM gunman who shot a driver in the head has charges dropped, sentence reduced, eligible for parole in 2026

Prosecutors and judges are not doing their jobs, Conundrum Cluster, Substack, September 13, 2023
When a police officer shoots a criminal who is unambiguously trying to run him down, the police officer is often charged with murder. This case of an unjustifiable shooting got a much more sympathetic reaction from the prosecutor: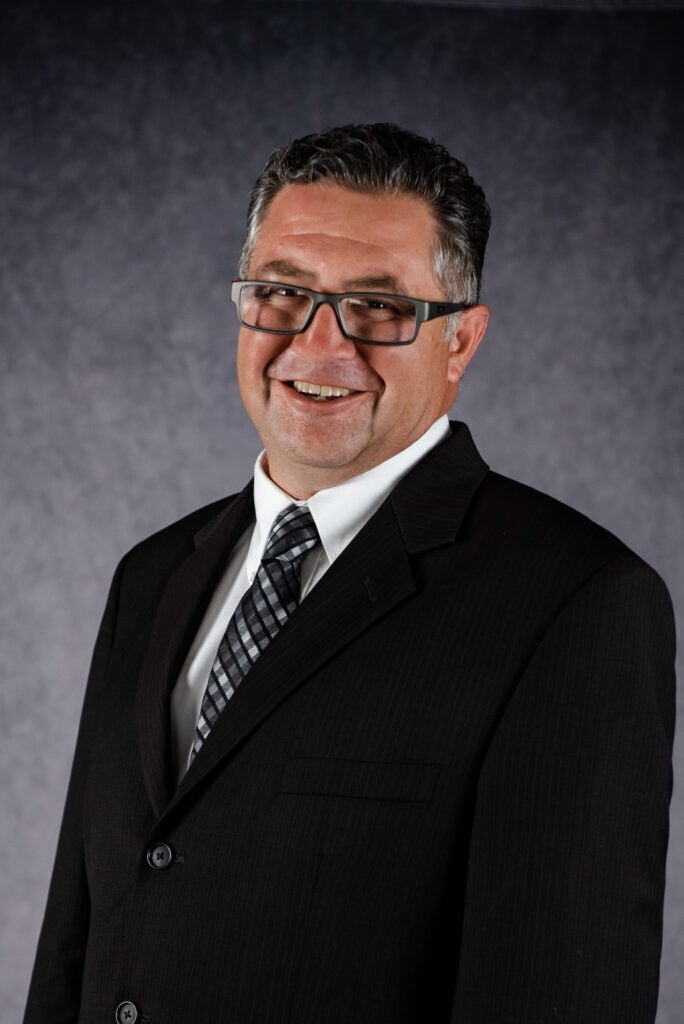 Although Marshall was unambiguously guilty, he received an extremely lenient plea deal from San Luis Valley District Attorney Alonzo Payne. Payne allowed Marshall to plead out to an unrelated 3rd degree felony—"tampering with the body of a deceased person."
In spite of being called "Alonzo," the prosecutor (right) is a white man. He's also so bad a prosecutor that he's been (a) forced to resign and (b) actually disbarred [PDF].
Apparently the State of Colorado (and its Attorney General) considers this kind of prosecutorial misfeasance a violation of professional standards:
After a seven-month investigation, the Colorado Attorney General found that Payne repeatedly violated the rights of crime victims.

"Not only have I not seen victims rights act violations of this magnitude, but in the entirety of the victims' rights act in Colorado history, we have never gotten to this point," Colorado Attorney General Phil Weiser said.

According to Wednesday's order obtained by 13 Investigates, Payne violated several of the Colorado Supreme Court's Rules of Professional Conduct for attorneys. Some of these violations include failing to provide competent representation to a client, failing to act with reasonable diligence and promptness in representing a client, and representing a client when that representation involves a conflict of interest.

The order goes on to accuse Payne of knowingly making a false statement regarding the facts or the law to the courts or a judge. The order says Payne engaged in dishonest and deceitful conduct.

[Former San Luis Valley District Attorney disbarred from practicing law in Colorado, by Dan Beedie, KRDO, September 23, 2022]
But in spite of that, the gunman will still be out about 20 years earlier than Enrique Tarrio, and 400 years earlier than James Fields.
See previous letters from the same reader.