Twenty-eight black-on-white apparent homicides were uncovered in local media outlets during January 2021. There were likely many more. The victims range in age from three to 64 years old.
The suspects range in age from 17 to 47. All are black males (one with a white accomplice) except for one, rather unusual, case of a black woman.
Mark Outman, age 64, was robbed and fatally shot at his Denver, Colorado home. Outman was a renowned architect noted for his work on airports around the globe.
Both Outman and a woman were shot inside Outman's home. He was found by police in the front yard.
Charged after the crimes are 44-year-old Tameka Dudley and 38-year-old Joshua Hamm.
A third suspect, Larry Hamm, 47, was fatally shot by police after hijacking a vehicle while fleeing the crime scene.
The suspects were posing as utility workers, reports say.
[2 charged in Denver man's shooting death, by Amanda Kesting, Jennifer Campbell-Hicks, Dacia Johnson, 9news.com, January 7, 2021]
Mark Allen McWilliams, age 62, was fatally shot in a church in Winona, Texas where he served as pastor.
Reports say McWilliams discovered 21-year-old Myrtez Woolen hiding from police in the church's restroom. McWilliams held Woolen at gunpoint but, when distracted, had his firearm taken away by the suspect who then fatally shot the pastor. One other individual was shot by the suspect, reports say.
[Bullet holes and a broken window: First look inside Starrville Methodist Church after pastor's murder, by Danica Sauter, Patrick Cunningham, Danny Mogle, ketk.com, Jan 4, 2021]
Rachel Likes, age 26, was fatally shot in Galesburg, Illinois. Likes was found deceased in the driver's seat of her vehicle on January 4, 2021. She had been shot multiple times.
Arrested after the incident is Maquesha S. Ramey, 26, a black woman.
[Police: 26-year-old woman arrested for murder in Galesburg shooting death, by Katrina Lamansky, wqad.com, January 5, 2021]
Joshua Miller, age 33, died after being attacked after giving a ride to a stranger, reports say. Miller was an Uber driver. Robbery was the apparent motive.
The suspect was identified as 21-year-old Joshua Scott.
According to CBS Dallas "Dallas police say 21-year-old Joshua Scott stabbed, choked and ran over his Uber driver, Joshua Miller multiple times." [Family Of Murdered Dallas Uber Driver Joshua Miller Says He Sang To Passengers On Their Birthdays, January 13, 2021]
The incident was video recorded by a dashcam in Miller's vehicle. It occurred in the Oak Cliff area of Dallas, Texas.
The victim's body was discovered January 8, 2021.
Miller was a Navy veteran.
[Hate crime? Ride-share driver – a U.S. Navy veteran – choked, stabbed, and ran over multiple times by 21-year-old, by Jenna Curren, lawenforcementtoday.com, January 14, 2021]
Jonathan Andrew Larsen, age 34, was fatally shot in Alabama. Charged with capital murder is 37-year-old Jarvis Marcel Campbell.
Reports say the victim was found deceased on January 3, 2021. The crime occurred in Phenix City, Alabama.
[Phenix City Police Arrest Suspect In January 3rd Homicide, by Staff Reporter, chattvoice.com, Friday, Jan 08, 2021]
Katherine McNally, age 38, was fatally shot in Koreatown, Los Angeles, California.
Reports say the victim was shot while walking to her vehicle in what appears to be an attempted carjacking, according to abc7.com.
"Police described the gunman as being a Black man in his 20s, last seen wearing dark clothing," according to ktla.com.
The crime occurred January 9, 2021.
[Man sought after fatally shooting woman, wounding dog inside her car in Koreatown: LAPD, , by Elizabeth Chapman, ktla.com Jan 9, 2021]
Kelsey Smith, age 17, was fatally shot in Anthony, Florida. The suspect claimed the shooting was an accident, reports say.
Arrested on homicide charges is Lavonte Powell. Powell is also 17 years old. The incident occurred January 8, 2021.
[17-year-old girl killed when juvenile boyfriend plays with loaded weapon, by Larry D. Croom, ocala-news.com, January 8, 2021]
William Gene Williams III, age 25, was fatally shot in Alamance County, North Carolina. Williams was killed while attempting to sell a firearm he had advertised on Facebook. He died in his home when three suspects allegedly attempted to rob him.
The suspects—Isaac Jermaine Weathersby IV, 19, Carlos Demetrius Robert Rogers, 19, and an unnamed, unpictured 17-year-old in connection with the deadly shooting—are reportedly members of the Nine Trey Bloods gang in High Point.
The crime occurred January 4, 2020 [Alamance County Sheriff identifies Monday homicide suspects as Nine Trey gang members from High Point, by Chris Venzon, WFMY News2, January 5, 2021]
Mary Megan Applegate, age 36, was allegedly abducted and murdered by the male who fathered her two offspring.
Kilo Nigel "Mike" Moton, 51, was taken in by Cincinnati police and ATF agents according to the Bureau of Alcohol, Tobacco, Firearms and Explosives.
Moton is accused of forcing another woman into a deep freezer at gunpoint. That woman reportedly escaped after ten hours ['Simply unimaginable:' Murder, abduction charges brought against Springfield Twp. man, by Courtney King, Brian Planalp and Jared Goffinet, fox19.com, January 12, 2021].
Jennifer Whittaker, age 40, was fatally shot in her Shivley, Kentucky home near Louisville.
A black suspect police arrested after the crime has been released. Charges against Stephen Lovingood, 32, were dropped, according to wdrb.com. Whoever actually did the murder is still in question, but surveillance video indicates whoever did it was black.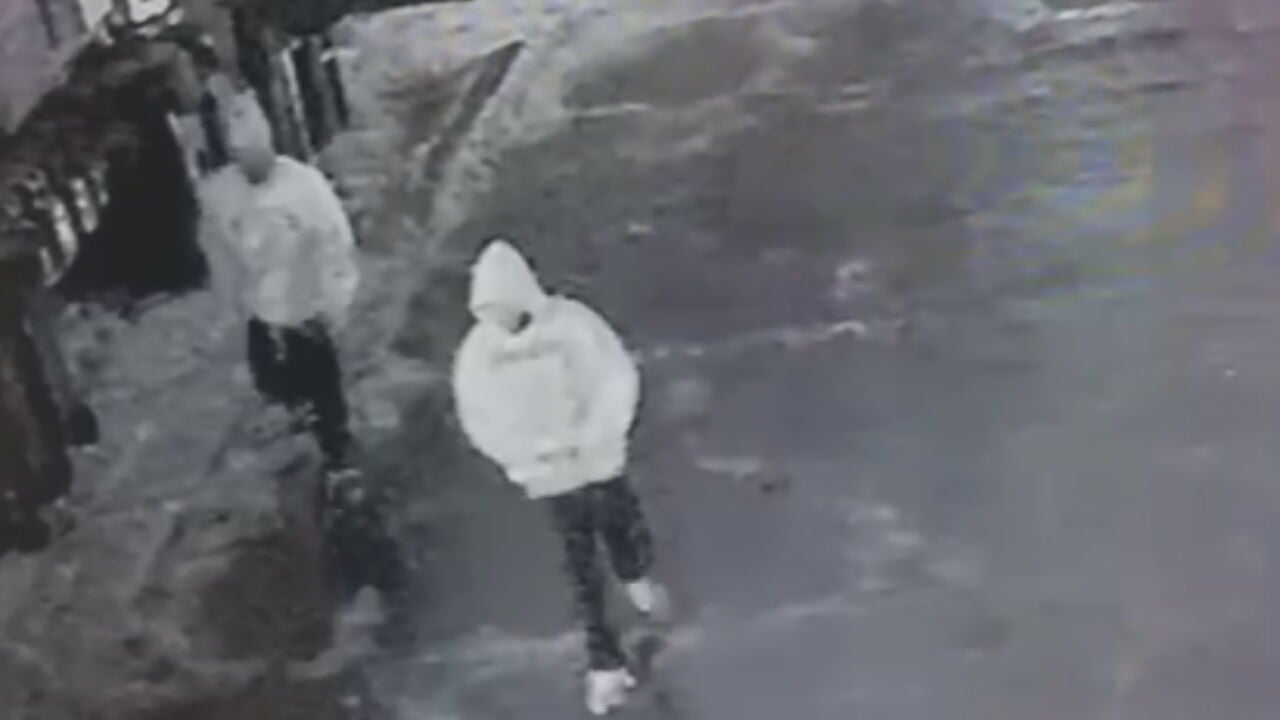 The crime occurred January 1, 2021.
[Arrest made in New Year's Day homicide, wdrb.com, Jan 14, 2021]
Jordan Hightower, age 31, was fatally shot at a convenience store while working as a night clerk in Arlington, Texas. Reports say the victim was shot multiple times, was never given an opportunity to comply, and that the suspect openly boasted of the incident.
Arrested is 18-year-old Dorian Woodard who is charged with capital murder for the killing. The arrest was reported January 21, 2021.[18-year-old arrested for Arlington clerk's murder, By Macy Jenkins and FOX 4 Staff, fox4news.com, January 21 2021].
Jesse Dale Senterfeit, age 44, was fatally shot in South Carolina. Arrested is 37-year-old Darry Jackson Redding.
It appears Senterfeit was shot in the face. News reports claim the shooting resulted from "a fight."
[Man in custody after Aiken County fight turns deadly, By Sydney Heiberger, wrdw.com, Jan. 16, 2021].
Officer Brandon Stalker, age 24, was fatally shot in Toledo, Ohio during a standoff with an alleged arsonist.
The suspect, Christopher Harris, 27, was also killed.
Reports say Officer Stalker was responding after an arson report. Apparently, Harris had painted "Jesus is black" on the outside wall of Rosary Cathedral then set the church doors on fire.
The officer died from a gun wound to the head as police surrounded a home where the suspect was staying, reports say.
The incident occurred January 18, 2021.
[Shooting suspect's family prays for healing and forgiveness; shares his mental health struggles, wtol.com, by Carla Bayron, January 19, 2021]
William Michael Orlow, age 44, was found dead and dismembered in Port Huron, Michigan. Arrested is Reginald Cu-Nu Grasty.
Reports say Orlow was murdered. His remains were found in a freezer on a retired Navy vessel where Grasty was reportedly the caretaker [Suspect in murder, mutilation of Port Huron man arrested in Detroit, by Cara Ball, wxyz.com, Jan 20, 2021]
Stacey Flournoy, age 32, was fatally shot in Birmingham, Alabama. Delvin Lamar Hunter, 28, was charged with capital murder, reports say.
The crime occurred on January 4, 2020. Warrants were served January 16, 202, more than a year after the crime.
A police officer was also reportedly shot after responding to reports of gunfire.
[28-year-old charged with capital murder in 2020 slaying of woman found dead on Birmingham porch, By Carol Robinson, Jan 20, 2021]
Wyatt Bailey, age 19, was fatally shot in Danville, Illinois. Also fatally shot was Clayvonte M. Sloan, 15, who was considered a friend of the suspects.
Charged in the killings are Ali Bryant, 18, Camarion Halthon, 17, and Jaevin Griggs, 16. A 15-year-old has been charged in juvenile court.
Reports say the deadly shootings occurred during a drug deal "that went wrong."
[4 teens charged with shootings that left 2 teens dead in Oakwood, Staff Report, commercial-news.com, Jan 19, 2021]
Ryan Hercher, age 39, was fatally shot in Tucson, Arizona. A male suspected of participating in the murder was himself murdered at a later date. Sean Rashad-Odell Howell was fatally shot at a strip club.
Reports say Hercher was killed in 2019. Howell was killed in 2020.
Latent palm prints at the scene of the shooting tied Howell to the murder of Hercher. The incidents were reported January 1, 2021.
[TPD: Suspect of 2019 homicide identified as victim of south side shooting, Anthony Victor Reyes, KVOA, January 1, 2021]
Jason Dylan Carr, age 24, was fatally shot in St. Petersburg, Florida. Surveillance video led to arrest of Vernon Frith, 34. Reports say Frith admitted to shooting and killing Carr.[Suspect charged in 2019 St. Petersburg murder, WFLA, January 19, 2021 ]
The arrest was made January 19, 2021. The death occurred December 9, 2019.
Police said the shooting was not believed to be related to gang or drug activity. They reportedly said in 2019 that they believe the shooting was a targeted attack.
[Black SUV possibly linked to seemingly-random murder in St. Pete, fox13news.com, By Dan Matics, Published December 16, 2019]
Smith, who was white, had been adopted by the Robinsons. She was pronounced dead on January 21, 2021.
The female suspect gained national attention as a contestant on Food Network's "Worst Cooks in America". She won the contest.
[2 charged with homicide by child abuse in Simpsonville, SLED says, By Anne Newman, wistv.com, January 24, 2021]
Braylin Alexander Martinez, age 15, was fatally shot in a Dallas, Texas Family Dollar store parking lot. Arrested is 20-year-old Javius Devarius Williams.
Reports say others were shot and hospitalized. No motive or backstory was reported to explain the violence.
The victim may be Hispanic.
The shootings occurred January 22, 2021.
[Officials: Dallas teen gunned down inside car at Family Dollar parking lot, by Jozelyn Escobedo, wfaa.com, January 23, 2021]
Bradley Jordan, age 23, was fatally shot in Gwinnett County, Georgia.
Arrested after the death is Roceam Jarez Wilson, 26. Wilson was charged with murder, aggravated assault and weapon possession, reports say.
The victim was at Sugar Mills Apartments for his job as a pest control worker. He was approached by Wilson with the encounter ending in Jordan's death.
The crime occurred January 28, 2001.
[Worker killed, man arrested in apartment shooting near Gwinnett college, By Chelsea Prince, The Atlanta Journal-Constitution, Jan 29, 2021]
Tristan Foor, age 22, was fatally shot in Columbus, Ohio.
20-year-old Elias Malone was arrested after confessing to the crime, reports say.
Reports offered no motive for the January 27, 2021 incident.
[Police: Man charged with murder in northwest Columbus shooting, 10TV Web Staff, 10tv.com, January 27, 2021]
Clarence Scott Reneau, age 49, fatally shot in Rusk County, Texas. Demarcus Lenard Lewis, 25, was charged with capital murder.
Reports say Lewis was allegedly attempting to rob Reneau who was shot multiple times in the upper torso.
The incident occurred January 26, 2021.
[More details on Rusk County capital murder case, by Favian Quezada, Reagan Roy, Matt Lackritz, cbs19.tv, January 27, 2021]
Jessica Rose Keyworth, age 16, was found strangled in a basement stairwell in 2004. An arrest for the apparent murder was made January 29, 2021. Charged is 52-year-old Willie Robinson.
The crime occurred in Waterbury, Connecticut.[Police make arrest in Connecticut cold case, by Robert Marchant, ctpost.com, Jan. 30, 2021]
Albert Charles Parisi,, age 31, was fatally shot in North Carolina.
James Jones Jr., 38, is wanted for murder, assault with a deadly weapon inflicting serious injury, possession of a firearm by a felon and six counts of assault with a deadly weapon with a minor present.
The victim was found dead on the front porch of a home in Spring Lake. The crime occurred January 24, 2021.
[Deputies searching for suspect who killed one, injured another in Harnett County shooting, , By Sydney Franklin, wral.com, January 27, 2021].
Christopher Butler, age 22, and Sean McDermit, age 31, were fatally shot in McKees Rocks, Pennsylvania near Pittsburgh.
25-year-old Khalil Walls was responsible for killing Butler, according to police. Walls was seen on security camera shooting at Butler. The shooting occurred January 29, 2021.
Unusually, Walls had a white accomplice, Charles Becher, below left.
[2 men arrested, charged with homicide in deadly shooting outside McKees Rocks club, wpxi.com, By: WPXI.com News Staff, Updated: January 29, 2021]
Milan Loncar, age 25, was fatally shot in the Brewerytown area of Philadelphia, Pennsylvania. Reports say the victim was walking his dog when two individuals attempted to rob him. During the encounter he was shot in the chest.
Milan was a recent graduate of Temple University.
Two were arrested after the incident, the only one identified was Davis Josephus, below. The crime was captured by a security camera.
The crime occurred January 13, 2021. The arrests were reported January 17, 2021.
[Arrest Made In Murder Of Milan Loncar, 25-Year-Old Temple Grad Killed Walking Dog In Brewerytown: Police, By CBS3 Staff, CBS Philly, January 16, 2021]
This month I was unable to find any white-on-black killings.
Kenn Gividen [Email him/Tweet him] is a retired direct marketer. He lives in Indiana with his wife. Kenn is the father of two grown children, four grandchildren, and two grand dogs. He publishes dailykenn.com and abatehate.com. In 2004 he was the Libertarian Party's candidate for governor of Indiana. In 2002 he published The Prayer of Hannah, which sold about 24,000 copies. Kenn is an alumnus of Liberty University.