Andrew Cuomo, Governor of my home state of New York, was speaking in Manhattan on Wednesday, signing a bill to make sex trafficking a felony in the state. He made a now-famous gaffe, which says a great deal about the state of the modern Democratic Party
But first, just a word about sex trafficking.
Kidnapping vulnerable young girls and renting them out for sex is a flourishing business down among the urban underclass. The Pakistani pimps of Rotherham and other English cities are the best-known cases, but plenty of it goes on here in the U.S.A., too. As in England, it's very much an ethnic affair here, although news reports tie themselves in pretzels trying to obscure the fact. [Inside New York's silent sex trafficking epidemic, NYPost, April 17, 2018]There's an immigration angle, too; a lot of the women being trafficked here are illegal aliens from Mexico, Central America, and Asia.
It's a problem in New York, and our legislators figured we need a new law to deal with it. I find it hard to believe that the laws we already have on kidnapping, prostitution, and abuse of minors are not adequate to deal with the issue; but hey, it's an election year, Cuomo's up for re-election as governor, and signing a new law is good show business.
Boo Hoo! White Mexican Elitists Call IDENTITY EVROPA Racist
Recently, IDENTITY EVROPA protested in front of the Mexican consulate in New York City. The group's website says it's "a fraternal organization for people of European heritage located in the United States that participates in community building and civic engagement." That sounds benign, and embassy protests are, after all, regular events. U.S. embassies are frequent targets. On Jan. 20, 2017, Inauguration Day for The Donald, protesters in Mexico City whacked a Trump piñata and a wrote anti-Trump nastygrams—"Donald = Hitler," to cite one—upon a cardboard wall.
Typically, diplomats hang tight and let protesters be. As long as they're peaceful, a diplomat shouldn't, and really can't, do much about it.
But Mexico's top diplomats have that Hispanic sense of entitlement. The foreign ministry, the Consul in New York City and even the Foreign Minister smeared IDENTITY EVROPA's demonstrators.
The foreign ministry even issued a dramatic communique: "The Government of Mexico Denounces Acts of Racism in New York."
The government of Mexico, through the foreign ministry, expresses its most energetic condemnation for the incident that occurred this past Saturday [July 28] in front of our consulate in New York City.

A group of demonstrators shouted racist slogans and distributed pamphlets against the Mexican migrant community.

[El Gobierno de México Denuncia Actos De Racismo En Nueva York, Communicado #215, July 31, 2018].


Actually, IDENTITY EVROPA denies shouting racist comments or passing out "anti-migrant" leaflets [Identitarian Action | EP: 14 Defend Identity in NYC, IDENTITY EVROPA, Aug. 8, 2018]. That isn't the group's style. Just watch the protest: "Build the Wall," says banners the protesters hold up. "America is being overrun by illegal immigrants," a speaker says, "and the Mexican government is complicit in this invasion."
All true. The protest was not anti-Mexican. It was anti-illegal immigration and opposed the Mexican government's well-documented complicity in border anarchy.
Back to Mexico's bloviating foreign ministry:
The Mexican government expresses its deep rejection of these racist and xenophobic practices that are the source of bitterness and discrimination, and that cause the climate in which the bilateral relationship develops to deteriorate. The government of Mexico emphasizes the contributions of Mexicans to the economy of the United States and their contributions to the communities in which they reside...
Oh yeah? So why doesn't Mexico want these wonderful folks back home to contribute their time, talents and taxes there?
More:
The Foreign Ministry, through its embassy in the United States, has presented a diplomatic note to the Department of State to express its rejection of this type of demonstration.
So Americans are not supposed to demonstrate in their own country because Mexico or Mexicans take offense? But Mexicans can beat a Trump piñata and write "Donald = Hitler" on a fake wall?
Now, listen to this tweet from Consul Diego Gomez Pickering:
A white supremacist group congregated in front of the Mexican consulate shouting false slogans about the demographic conformation of the United States and the Mexican migrant community, to them we say #NoPlaceForHate! There is no wall that can divide what centuries have united…
Not to be outdone, Foreign Minister Luis Videgaray tweeted this:
On Saturday [July 28] a group of racists, ignorant people and xenophobes appeared at our consulate in New York, shouting racist slogans against Mexico and against Mexicans. We reject and condemn these acts energetically. Respect is the basis of friendship among peoples…
"Respect"? Like flooding your neighbor with people you don't want in your own country? Or meddling in your neighbor's immigration policy?
One final detail. Look at Gomez Pickering and Videgaray. Those two are so white they could pass for members of the Royal Northumberland Fusiliers! That's because they're members of Mexico's very white, race-based socioeconomic hierarchy .
And they cry racism and White Supremacy?!
If ex-CIA Director John Brennan did to Andrew Jackson what he did to Donald Trump, he would have lost a lot more than his security clearance. He would have been challenged to a duel and shot. "Trump's ... performance in Helsinki," Brennan had said, "exceeds the threshold of 'high crimes & misdemeanors.' It was ... treasonous." Why should the president not strip from a CIA director who calls him...
Last year by Ann Coulter On Charlottesville: When Liberals Club People, It's With Love In Their Hearts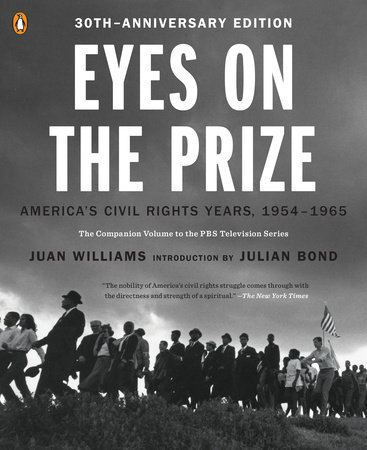 The media wanted last August's "Unite the Right" rally in Charlottesville to be the next "Bridge to Selma," an iconic civil rights moment honored by the entire country every year. All week, there were excited announcements of the coming anniversary this past Sunday.
Assured of fawning media coverage, thousands of leftists descended on Charlottesville and Washington, D.C., to march against nonexistent "Nazis." But we haven't heard so much about the anniversary since then.
Last year, President Trump blamed "both sides" for the bedlam at the rally to defend Confederate statues--sending the media into a moral panic. Naturally, Trump also denounced white supremacy, for anyone who missed it the first million times he did so. But the part of his remarks that sent a shock wave through the media was this:
"You had a group on one side, and you had a group on the other, and they came at each other with clubs--and it was vicious and it was horrible. And it was a horrible thing to watch. ... Yes, I think there's blame on both sides. You look at both sides--I think there's blame on both sides. And I have no doubt about it, and you don't have any doubt about it either."
BOTH SIDES? But "Antifa" is pure as the driven snow! They are anti-fascist! To blame "both sides" was to endorse fascism.
The Drug Enforcement Agency (DEA) is increasingly becoming as vital to national peace and security as ICE. I am not without my libertarian sympathies, and disapprove of the DEA's harassing dispensaries of marijuana (which I think should be legal). But much as ICE largely targets only the worst criminal aliens, the DEA largely targets only the most vile elements of the drug trade. Right now, that means stamping out the production and distribution of heroin and various opioids such as fentanyl. And, although the implication is not usually spelled out, that means resisting Open Borders.
Overdoses, remember, are the number one cause of death for Americans under the age of fifty—and this plague disproportionately affects whites. While the "opioid crisis" is talked about regularly, and (appropriately) with great gravitas by the Mainstream Media [The Poison We Pick, By Andrew Sullivan, NYMag, February 20, 2018], they rarely talk about the footsoldiers leading the counter-attack—namely the DEA.
With an annual budget of only two billion dollars, and about 10,000 employees, the DEA is a small agency. ICE, which is not considered big either, has twice as many employees and nearly four times as much money. But DEA still a force to be reckoned with. This July, in the Bronx, agents seized about 55 pounds of heroin and fentanyl. (Pictured right)To give you a sense of just how much that is, consider that the amount of heroin that typically leads to overdose is 200 to 500 milligrams (it varies widely because of the different tolerances among users, and the differing levels of purity of street heroin). If we split the difference and put the average overdose amount at 350 milligrams, then one pound of heroin contains a total of 1,296 average overdoses. 55 pounds contains a total of 71,280 average overdoses—enough to kill every resident of Bismarck, North Dakota. With that seizure came five arrests.
The defendants are: Luis Guzman-Rojas, Matias Rosario-Ramon, Anthony Polanco, Willy De La Cruz, and Pedro Sandoval.
Those names struck me as curiously similar to the names of drug pushers in another DEA action from July: Midence Oqueli Martinez Turcios, Arnaldo Urbina Soto, Carlos Fernando Urbina Soto, and Miguel Angel Urbina Soto.