As part of its continuing series, "White Men: Problem or Menace?"
The Atlantic
laments:
The White Men's Club Leading America's Largest Cities

The diversity of the country's urban centers is not reflected in City Hall: In the 15 biggest U.S. cities, all but three mayors are white men, and none are women.
Fortunately, L.A. Mayor
Eric Garcetti
is a People of Color:
Mayors Eric Garcetti (left) of Los Angeles and Sylvester Turner of Houston are the only people of color leading America's largest cities. There are no women.

RUSSELL BERMAN 6:00 AM ET POLITICS

… America's largest urban centers are its bastions of diversity and progressive politics—most are overwhelmingly Democratic, and in many of them, whites no longer make up a majority of the population. But that diversity is not represented in City Hall. Of the 15 most populous cities in the United States, all but three are led by white male mayors. The exceptions are Sylvester Turner of Houston, who is African American; Ron Nirenberg of San Antonio, who is one-quarter Filipino; and Eric Garcetti of Los Angeles, who is part Mexican American.
Let's not get into tiresome details of just how
big a part a People of Color
Mayor Garcetti is.
Phil Dunphy on Modern Family looks more People of Colorish than Garcetti.
Also, being the one-quarter Filipino mayor of San Antonio … San Antonio pays the ceremonial mayor $20 per city council session to bang the gavel, it pays its city manager hundreds of thousands of dollars per year to actually run the city government.
With Breed's ouster, none of the mayors in the top 15 cities are women. …

It was not always like this. Even just a few years ago, women or non-white men held the mayoralties in eight of the 15 largest cities and 16 of the top 25.
A few reasons The Atlantic won't mention: A lot of minority mayors wore out their welcome. Unlike Garcetti, a rich kid of Jewish, Italian, and, perhaps, Mexican descent, the previous mayor of Los Angeles, Antonio Villaraigosa was a genuine
cholo
. There were always comments in comments sections on articles about him like, approximating, "Tony Villa borrowed my cousin's Chevy in 1979 and then brought it back all banged up, but said it wasn't his fault so he wouldn't pay the $675 body shop bill."
The powerful, wealthy white people of Washington DC won't allow a black mayor like Marion Barry anymore. Any black mayor there has to be considerably more housebroken. Heck, the black people of Detroit elected a white guy.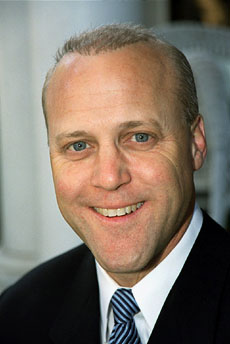 Also, having a string of nonwhite mayors, especially black mayors, tends to correlate with population decline, so big cities with nonwhite mayors tend to turn into not so big cities and thus drop off the Top Whatever lists.
New Orleans, for example, dropped off the Top 50 list during its long string of black mayors, but recently climbed back on under current mayor Mitch Landrieu.