I think this only an isolated case in that he got  publicity as a DREAMER before (allegedly) committing some crime:
Newspaper's Illegal Immigration "Cinderella Story" Arrested on Charges of Child Rape, Incest,
By: Timothy Adams, Mediatrackers.org, September 05, 2013. Many, many, Hispanic criminals are eligible for the DREAM Act, and so is
Washington Sniper Lee Malvo
of
Jamaica
. Mediatrackers reports
In a black eye for one of the state's more liberal leaning newspapers, a Montana State University student who was profiled as an illegal immigration "Cinderella Story" has been arrested on charges of repeatedly raping a teen girl over a three-month period.Clemente Garcia Arciga, 33, who was profiled in a September 2012 series of Bozeman Daily Chronicle reports entitled, "The Immigrants Among Us," is being held at the Gallatin County Detention center on multiple felony sex charges.According to Montana State University police, in July they were contacted by a woman alleging that Arciga had raped her teen daughter several times over a three month period.  The women asserted that Arciga sexually assaulted the daughter in retaliation against the mother.
Here`s a picture of Arciga in academic robes.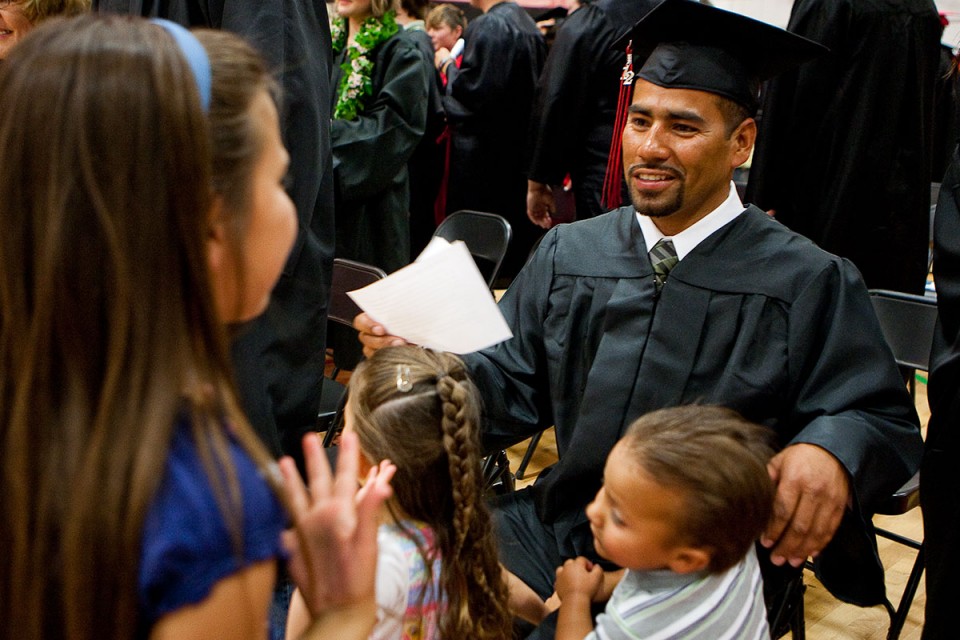 He`s
not
a
valedictorian—
he`s getting a
GED
.See earlier