From the New York Times:
The Forgotten Amerasians
By CHRISTOPHER M. LAPINIG
Filipinos with American fathers should have a path to U.S. citizenship.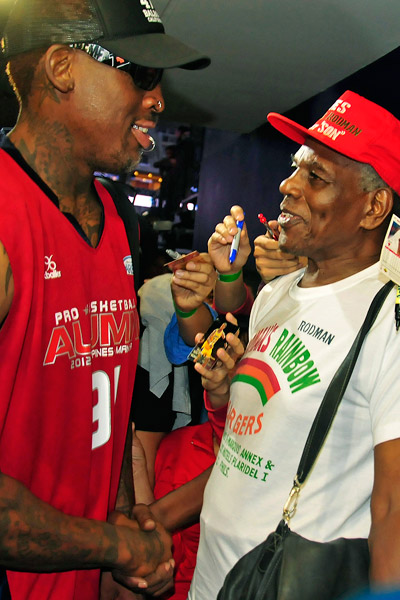 For example, Dennis Rodman's father, Philander Rodman Jr., has sired several dozen children out of wedlock in the Philippines. How can we deny ourselves the diversity that these multitudinous Rodman-Americans would bring our boring white-bread country? (In the photo, Philander's white t-shirt advertises his Filipino dining and entertainment establishment, "Rodman's Rainbow ObamaBurger.")
And what about Tim Pawlenty Jr. of Subic Bay?