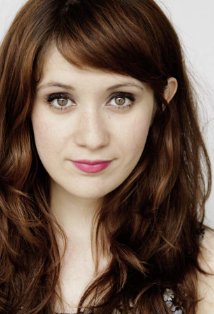 Noël Wells
From the Washington Post:
As 'Saturday Night Live' cast reboots, questions about diversity emerge
By Paul Farhi, Published: October 3

During an often-glorious 38-year run, "Saturday Night Live" has featured some accomplished comic players of color: Eddie Murphy, Tim Meadows, Chris Rock, Tracy Morgan, Maya Rudolph, Kenan Thompson.
Is that enough diversity for a program that has come to define satire on American television?
... In another of its periodic resets of its ever-evolving cast, the show added six cast members this season — five of whom are white and male.
This development has elicited a rebuke of sorts from within. Jay Pharoah, who along with Thompson is one of two African Americans in the 16-member cast, told the Web site TheGrio this week that the NBC show should hire an African American woman. ...
Otherwise one of the black male performers has to portray Oprah, who will probably be back in the news all through Oscar season.
The cast includes a performer of Hispanic-Tunisian descent (newcomer Noël Wells) and one of Persian heritage (Nasim Pedrad).
But nonwhite cast members are overwhelmingly the exception. Horatio Sanz and Armisen were the first and only Latinos in the cast until Wells arrived;
Obviously, everybody wants to talk about blacks. But how many Mexican Americans have been one of
137
cast members over the decades? Sanz was born in Chile, and Armisen's mother Hildegard was born in Venezuela, which leaves obscure featured performer Noël Wells' one grandparent as the sole Mexican-American hope.
But, can you be Mexican and spell your name with an umlaut? Isn't that a dealbreaker?