I saw this on the website The Truth About Guns, where they're making an obvious gun rights point—it was already illegal under Federal law for Wesley Brownlee to possess a firearm, but he allegedly got one anyway:
A man suspected in Northern California serial killings has been charged in four additional slayings this week, bringing the total to seven deaths since April 2021, authorities said.

The shootings terrorized the Central Valley city of Stockton earlier this year as police searched for a man clad in black who appeared to be "on a mission" as he hunted victims for ambush-style shootings. He was also tied violence in Alameda County.

Three of the four slayings listed in court documents Tuesday have already been disclosed by authorities — who earlier said they had linked suspect Wesley Brownlee to the killings of six men and the wounding of a woman — but charges had not been filed.

[Accused California Serial Killer, a 'Prohibited Person,' Charged With 4 More Shooting Deaths, December 29, 2022]
However, the story had a picture of the guy, and he's not just an alleged serial killer, he's a black alleged serial killer:
So what color, I asked myself, are his victims? Well, it turns out that they're either Hispanic or white: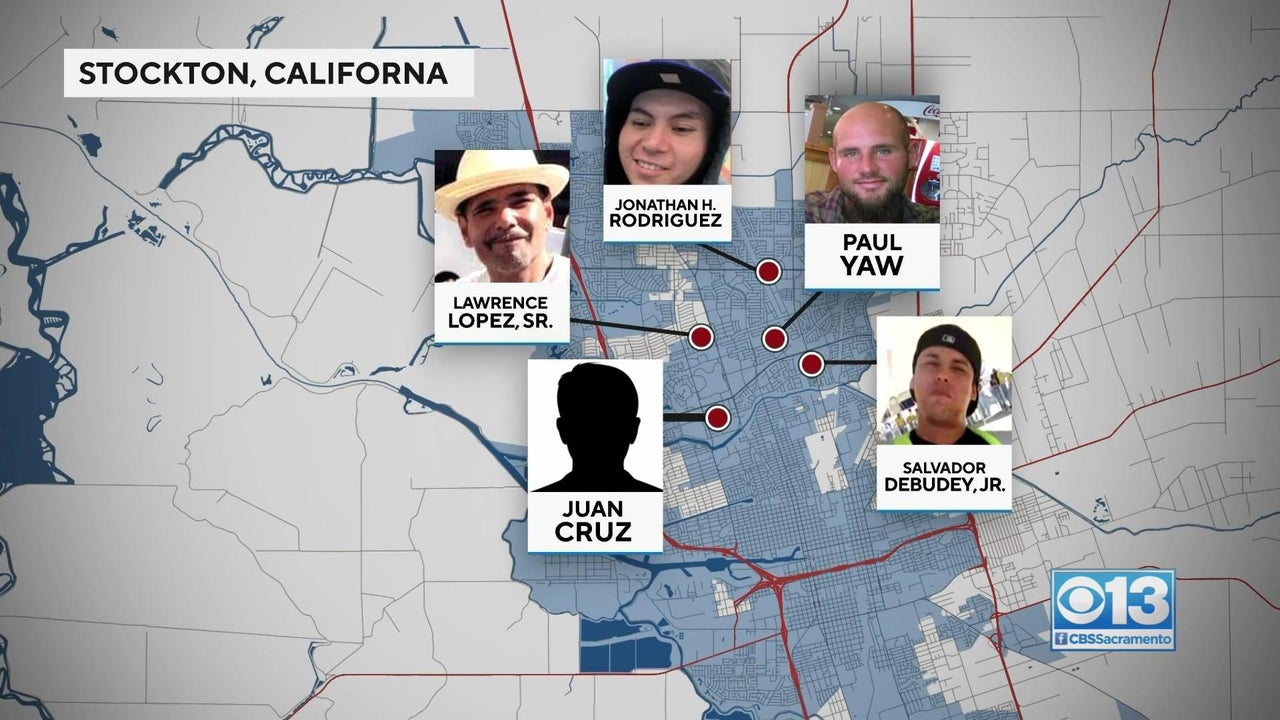 The Datausa.io profile of Stockton says
The 5 largest ethnic groups in Stockton, CA are White (Hispanic) (20.8%), Asian (Non-Hispanic) (20.5%), White (Non-Hispanic) (19.4%), Black or African American (Non-Hispanic) (11%), and Two+ (Hispanic) (10.6%).
All his victims seem to be non-black. This is not likely to be a matter of random chance. These murders are presumably as racially motivated as the crimes of Dylann Roof or the Buffalo gunman, but, as usual, we won't be hearing about him being influenced by racist websites or former racist presidents of the United States.
If I did want to blame a former president in this case, it would be this one: