From the New York Times sports page:
Tiger Woods's Success Promised to Diversify Golf. It Didn't.

Woods has reclaimed golf's spotlight heading into the P.G.A. Championship, but his stardom has not produced a diverse array of stars, which some had predicted.

By Karen Crouse
May 17, 2019
Well, Tiger's bid for the 2019 Grand Slam, which would have been the most astonishing feat in the history of sports if it happened, only lasted two rounds of 72-73, while Brooks Koepka, who has quietly become an astonishing golfer, shot 63-65 in the PGA Championship at Bethpage Black on Long Island.
But it's silly to say that the roughly half-Asian Tiger's famous 1997 Masters' win by 12 strokes at age 21 didn't "diversify" golf. It had an electrifying effect on East Asians, as seen in the women's ranks. Men's golf achievement is less of a Social Construct because a fair number of guys really like golf, so in men's golf, physical talent will play an important role. But in women's golf, social norms predominate, and over the last 22 years, the example of Tiger in 1997 and Se Ri Pak in 1999 have been foremost.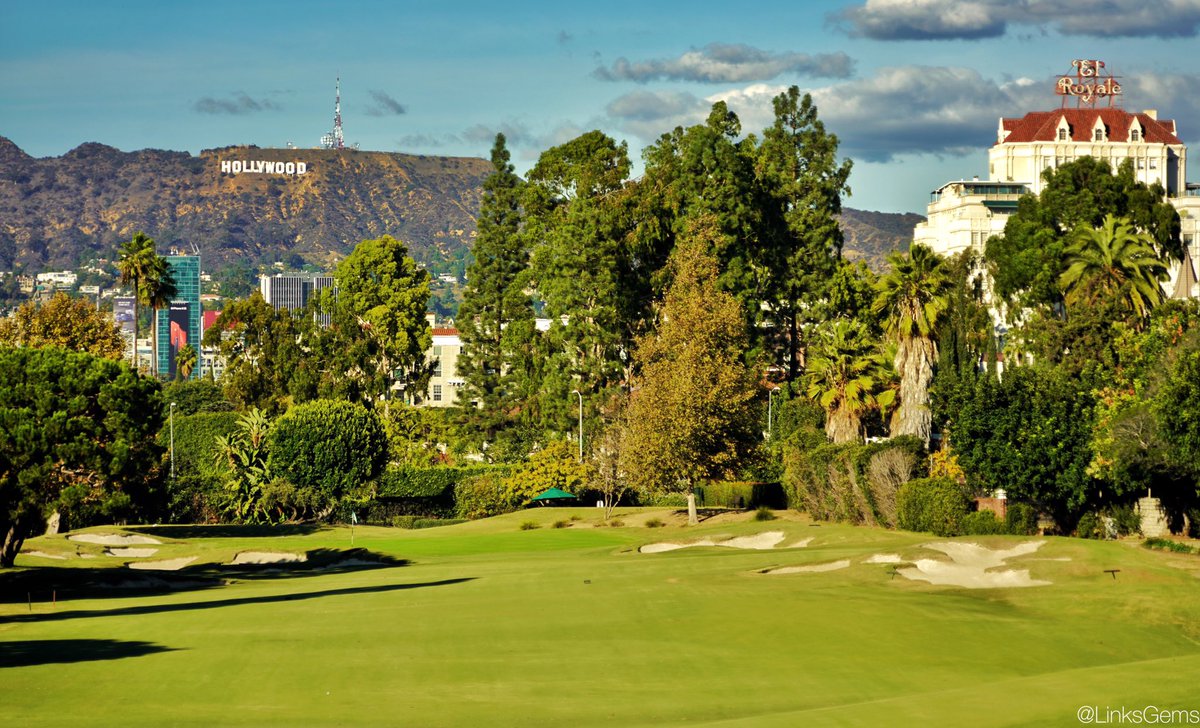 A few weeks ago I attended a Ladies Professional Golf Association (LPGA) tournament at the Wilshire Country Club in Los Angeles' very nice Hancock Park neighborhood.
This is the old money WASP country club (Howard Hughes lived right behind one of the greens, perhaps this amazing one) that Mad Men creator Matthew Weiner was so upset that his parents weren't invited to join (leaving them only Hillcrest, Brentwood, and El Caballero as Jewish country clubs to join, or superlative Riviera and Bel-Air if they could endure playing with gentiles).
Wilshire was one of many brilliant 1920s designs in Los Angeles that were wiped out in the 1938 flood. The richest ones like LACC, Riviera, and Bel-Air were restored fairly quickly, but Wilshire and Lakeside were only restored to their full original glory recently.
Wilshire CC is close to what's now the Koreatown neighborhood along Wilshire Boulevard, so a large fraction of the golf fans in attendance were Asian tiger parents of girl golfers.
I would estimate that half the top golfers on the LPGA tour are East Asians.
My vague impression from a couple of hours of watching the ladies hit golf balls is that the white girls are the better athletes—they tend to look like daddy's girls who take after their jock dads—while the East Asians are the more mechanical golfers. But training can beat talent and most of the top women golfers are now Asians. Here's the top 11 at the moment:
| | |
| --- | --- |
| | |
1 of 2

Pos

Player

Avg. Points

1

J.Y. Ko

7.498 (54)

2

M. Lee

6.723 (57)

3

S. Park

6.492 (50)

4

A. Jutanugarn

5.931 (56)

5

N. Hataoka

5.343 (54)

6

I. Park

5.131 (35)

7

L. Thompson

5.039 (41)

8

B. Henderson

4.935 (57)

9

S.Y. Kim

4.895 (54)

10

N. Korda

4.711 (48)
Success at women's golf is a Social Construct.
But to the New York Times, East Asians aren't Diverse.