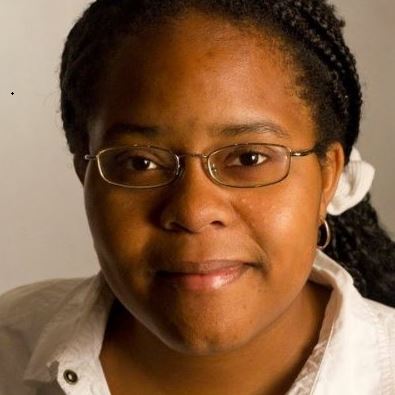 Charnice Milton was a reporter for a local news station in DC. Local here means "east of the Anacostia." She had a Masters degree from Syracuse, and she could have gotten jobs with better news organizations, but she wanted to be with her people, and do something for them. (A laudable impulse, as Jared Taylor could tell you, although he doesn't get much appreciation when he does it.)
WJLA wrote
"She could have worked at any news media organization she wanted to," said her father Ken McClenton. "She had the credentials, she had the expertise, she had the knowledge, but she sacrificed and she stayed and wrote in Ward 8."
But Ward 8 is dangerous, and she was fatally shot while changing buses. Apparently one "youth" was shooting at another, and the target ducked behind Charnice, using her as a human shield. Here is how various news organizations described the suspect. (Emphasis added throughout)
NBC
Police described the suspect as a male in his late teens with long dreadlocks, last seen speeding away on a dirt bike or moped. Lanier made an impassioned plea for witnesses to come forward with anonymous tips. Reporter Charnice Milton Mourned in Southeast D.C. By Derrick Ward and Andrea Swalec, NBC Washington, May 28, 2015
Fox News, bending over backwards not to be racist
D.C. police said they believe the shooter could have been on a dirt bike. Police would like for anyone at the scene of Wednesday night's shooting to contact them and any tips can be made anonymously. DC reporter Charnice Milton killed in shooting By Lena' Burns, FOX 5 May 28, 2015
Washington City Paper, telling part of the truth:
According to Lanier, Milton was transferring buses on Good Hope Road when she was struck. The suspect, described as a black male in his teens with long dreads, was on a dirt bike or moped when he fired at another person. Milton "clearly should not have been the victim in this case," Lanier said. Police Chief on Death of Local Reporter: "She Clearly Should Not Have Been the Victim" Posted by Sarah Anne Hughes, Washington City Paper, May 28, 2015
Well done, Washington City Paper—almost. Because I heard the description, given by black female Washington Police Detective Howard, at the press conference.
Here's the video (if embedding doesn't work for you, click here) and here's what the text below the video says:
Police say Charnice Milton was not the intended victim of the shooting. Her family says police told them she was walking on Good Hope Road to transfer buses when the real intended victim grabbed her and used her as a human shield. Police say the shooting suspect is an older teen with long dreadlocks who was on a dirt bike or moped. Reporter dead, 5 injured in rash of overnight shootings in D.C., WJLA, May 28, 2015.
Here's what Detective Howard actually says—after Chief Lanier leans over and reminds her to give the description:
"We have information, that there is a suspect—black male, late teens, dark complected, long dreads, last seen riding a dirt bike or a moped of some type, fleeing the scene.'
Is it possible that Chief Lanier, a nice white lady, was not willing to say those words to the press?
All the media reports above are based on Detective Howard's description, so when Fox News reporter Lena Burns said the suspect "could have been on a dirt bike" she was reporting the conference where he was described as as a black male on a dirt bike..
When NBC said he was "male in his late teens with long dreadlocks", they had the same video describing him as a black male with long dreads, and even when the Washington City Paper describes him as a "black male in his teens with long dreads", then they were using video of the conference where Detective Howard described him as "dark complected"—two words that didn't appear in any news report—although they would help identify a killer at large.
A final word from Charnice's father, black conservative radio host Ken McLenton:
He knows what kind of teen killed his daughter.