From the Los Angeles Times news section:
The surprising reason why this L.A. boutique says it banned COVID masks: Crime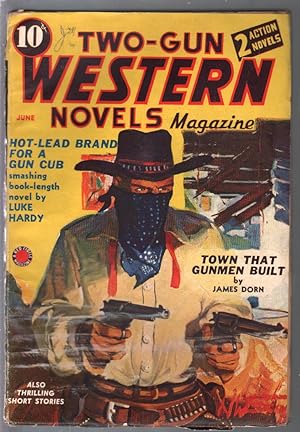 What's surprising about a relationship between masked bandits and banditry?
The front window of Kitson in Los Angeles states that masks are banned because of a string of robberies in the area.
BY SALVADOR HERNANDEZ STAFF WRITER
AUG. 23, 2022 UPDATED 6:17 PM PT

Fraser Ross, owner of the once-white-hot boutique chain Kitson, is not shy about two things: dropping the names of celebrities who have shopped at his stores and expressing his dislike for the restrictions politicians put in place during the COVID-19 pandemic.

During an interview Monday, Ross was interrupted while name-checking a Kardashian, Paris Hilton and Lindsay Lohan and taking a dig at California Gov. Gavin Newsom and L.A. Mayor Eric Garcetti for implementing pandemic "rules for thee, not for me."

"There's a customer coming in with a mask," he said, "and I need to tell them they can't come in with one."

That's the new reality at Kitson on Robertson Boulevard in the Beverly Grove neighborhood of Los Angeles, where Ross has banned face masks out of concern for the "safety of our staff & assets of store," according to a sign posted in a front window.

The 58-year-old owner, who admits that he uses political social media posts and store displays to stir controversy and publicity, said the mask ban is different.

The move, he insisted, was prompted by employees who are frustrated and fearful of thieves with covered faces targeting the store and others in the neighborhood.

… The final straw, Ross said, came about two weeks ago, when two women wearing masks, whom he believes had been banned from Kitson for shoplifting, entered the store. When confronted, they yelled to stay away because of COVID-19.

"I was sick of people coming into this store, and we can't get them from a lineup," he said. "They wear bucket hats, hoodies, and you can only see their eyes. You can't say that's the right person."

… He also doesn't think it will have much impact, since most customers aren't wearing masks anymore anyway.

"There were a few people coming in with masks, but the rest are criminals," he said.