Last night in a tavern in Kenosha, WI, three men were murdered and three more (and possibly a fourth) were wounded.
As you'll recall, Sailer's Law of Mass Shootings (four or more casualties) says that if there are more wounded than dead, then the shooter was probably black, but in the rarer cases where there are more dead than wounded, the shooter was probably nonblack. But what do you do when there are as many dead as wounded?
One tiebreaker is whether the mass shooting's setting involved fun (probably black) vs. not fun such as school, church, or work (probably nonblack). This was a bar, so the tiebreaker would point toward a black shooter with above average aim.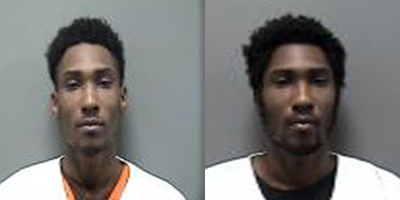 From the Kenosha County Eye:
Somers House Shooter ID'd – Previously Arrested For Felony Possession of Firearm But Later Dismissed By Racine County DA
Published by kenoshacountyeye on April 18, 2021

According to the Kenosha Sheriff's department, 24 year-old Rakayo Vinson was booking in to the Kenosha County Jail for 1st degree intentional homicide. He is alleged to have opened fire in a Kenosha County tavern just after midnight Sunday morning killing 3 and injuring at least 3 more. His address is listed as "homeless", but according to court records, he previously lived in Racine.

On March 28, 2018 he was arrested by the Racine Police Department and charged for being a felon in possession of a firearm. The Racine County DA's office, lead by Patricia Hanson (R) dismissed the charge on September 20, 2019. He was allowed to plead guilty to a misdemeanor count of "carrying a concealed weapon." The judge gave him 7 days in jail and a fine. He was facing 10 years in prison until the prosecutor gave him the sweet deal.

… He was charged in Kansas with felony unlawful use of a weapon in 2015.
If we are actually serious about gun control laws, the first step should be to enforce the ones we already have, even though that would mean jailing more blacks.